Puppy Packages
At Busselton Vet Hospital, we offer affordable puppy packages that cover all of the routine care items that your pup will need for its first year.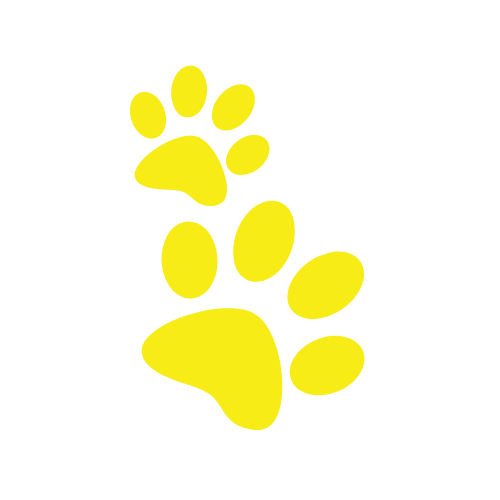 Our Healthy Pets 4 Life Puppy Packages cover all of your puppy's preventative healthcare needs for the first year of its life in your home. We understand that it can be overwhelming and financially challenging in the first year, which is why we have created these easy-to-follow packages making caring for your new puppy simple, with some great savings.
Throughout your puppy package, we will guide you through your vet visits and prebook your appointments (and remind you about them), so you never miss an important milestone in your new puppy's care. We also offer Adult Healthy Pet Care Plans so we can continue to work with you to provide optimal care through the entire life of your new dog.
It all starts at your puppy's 10-week vaccination. This is usually the first time we are lucky enough to meet your new pup and the perfect time to sign them up on their new care plan. This appointment, which lasts around 30mins gives us plenty of time to settle your new puppy into the surrounds of our vet hospital, perform a thorough 12 point (or nose to tail) examination, and get lots of cuddles and kisses in. Be prepared to head home with a bunch of information and a tired puppy after a big first visit to the vets.
Two weeks later (or at 12wks) you will return with your puppy for a weight check and some parasite prevention treatments with one of our lovely nurses. This is a great time to refresh on the information we covered at your vaccination visit and to have a "love visit" with your puppy so we can continue to build a positive relationship with them. Yes, that means more treats and cuddles.
At 16wks of age your puppy will have been prebooked for their Puppy Joint Exam. This appointment will be with one of our fantastic veterinarians and they will take a close look at your puppy specifically with their joint health in mind. The vet will examine their joints looking for any signs your pup may have joint issues which may develop into bigger problems in the future. Using the results from this exam and the history of your puppy we can decide if you puppy needs some further diagnostic testing at our vet hospital. Your veterinary nurse will also slip you another worming treatment as your puppy will be due again.
At 20wks it is time to do a Puppy Teething Check so we can have another close look in your puppy's mouth to see how things are developing. By this stage we won't need to remind you that your puppy is teething as you will probably have some chewed shoes or furniture as evidence. It is important that we check to make sure the baby teeth are coming out and the new adult teeth are growing correctly. Now is the time to fix any problems in your puppy's mouth so they don't have further issues into adult life. (Much like teenagers and braces)
Your puppy has now made it to 6mths of age, what a milestone. Congratulations!! By now they will have settled into your home and hopefully become a wonderful addition to your family. With the ever-increasing number of puppies being sterilised before joining their new family we thought that it was important to offer you two levels of coverage depending on whether or not your puppy is desexed already. Depending on which puppy package you elected to enrol your pup into you will either be due for another parasite control visit including a Proheart injection for heartworm, or the first big day surgery visit in our hospital for sterilisation.
Don't be concerned if it's time for sterilisation, this routine day procedure isn't stressful for your puppy and we take every measure to ensure a safe procedure and speedy recovery. If you would like to see what your puppy will experience while at our hospital for routine surgery please have a look at our behind the scenes video "Tansy's Big Day", which shows exactly what you can expect on the day.
From here on out it is smooth sailing, your dog's appointments will be at 3 mth intervals with our nursing team. This will enable us to keep in touch, do weight checks and keep on top of their parasite control until they are due for their first adult vaccinations at 15mths (the 15mth visit is not included in your puppy care plan). At this time we will discuss our adult Healthy Pets 4 Life Care Plans and guide you through which one may be best suited to your dog.
If you would like to view our Healthy Pets Puppy Package brochure which outlines the costs of each of our packages please click here.